Cooking is your passion? You have tons of recipes to classify? iCuistot is your dream comes true. Following iTunes, iPhoto and other iApps well known for their ease of use, you will feel at home.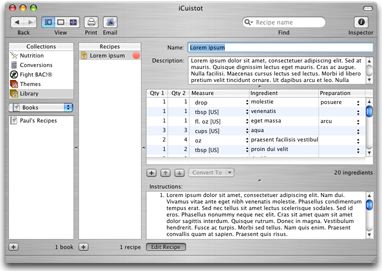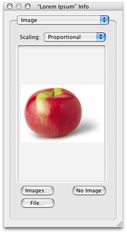 An image worth a thousand words
What's better than an image to enhance your printed recipes. iCuistot integrates nicely with iPhoto. Whether you take your shots yourself or you download them from the web, iCuistot will be there to help you in your tasks.
From suggested serving to some nice hints
More than 150 fields are attached to each of your recipes. This will be more than all your needs. You fill only the fields you are interested in. The recipe name is the only mandatory one!